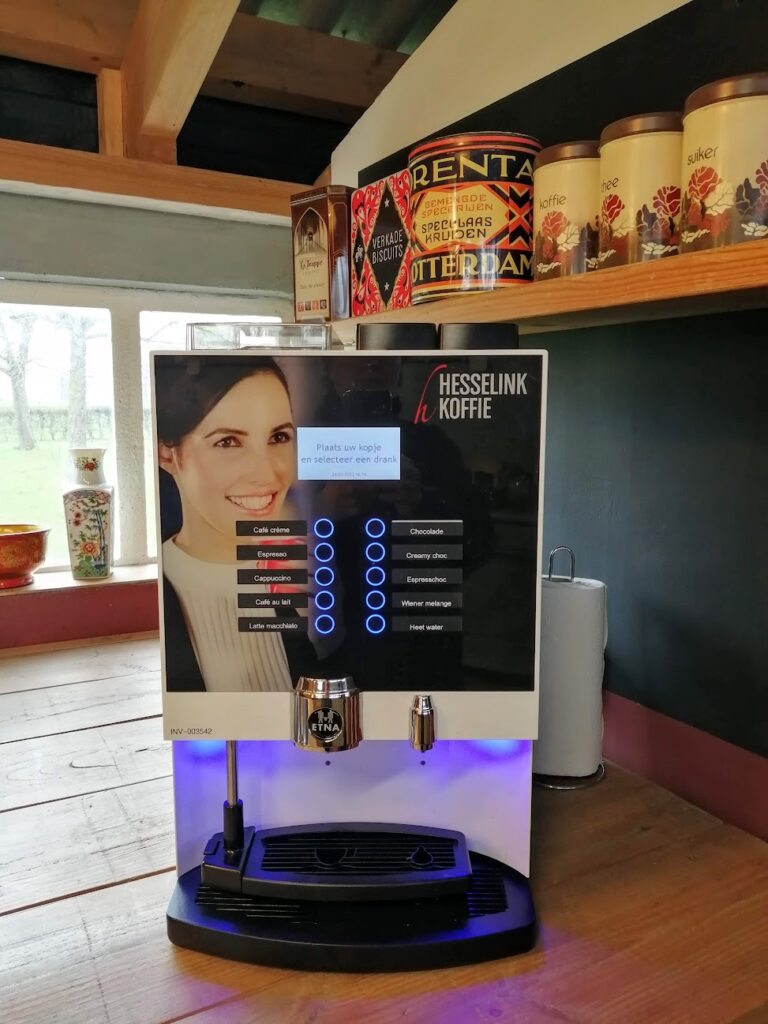 Open from April 15 to September 30, daily 10.00 am – 06.00 pm.
Self-service terrace, log cabin, furnished tent and nature campsite (tents only)
We like to share our terrace and orchard with cyclists and hikers. Enjoy our beautiful place "De Langenbrinck" in the Achterhoek (Netherlands). We are a member of www.rust.nu, a national organization with service areas in the beautiful Netherlands. In the renovated barn everything is ready for a cup of coffee, tea or lemonade with homemade cake. Alternatively, vegetables and fruit from our garden, eggs, organic yoghurt and nice vintage home accessories are for sale.
Various types of Hesselink bean coffee.
Various types of tea, chocolate milk.
Orange juice, apple juice, ice tea, 0% beer, 0% shandy.
Homemade cake, cereal cake, cup cake, homemade organic yoghurt, homemade jam.
Alternating seasonal organic vegetables from our vegetable garden.
Rural outdoor terrace and beautiful orchard/tea garden.
special overnight stays.
Small natural campsite for tents (maximum 5 pitches, maximum 7 nights).
Outdoor hot water shower.
renovated barn: kitchen, refrigerator with freezer, ladies' and gents' toilets, living room with seating.
Bike charging station, repair kit and bike pump.
Various vegetables and products from our own garden.
Small unique vintage home accessories, furniture and gifts.
mini library to exchange, borrow and read of course!
If you come with a group, please call one day in advance.
This is a non-smoking area (in- and outside)
Special overnight stays
log cabin (for 2 people)
Furnished De Waard Albatros tent (for 2 people)
Furnished De Waard Tureluur tent (for 2 people)
Basic Eureka tent (for 1 or 2 people)
Nature campsite, only tents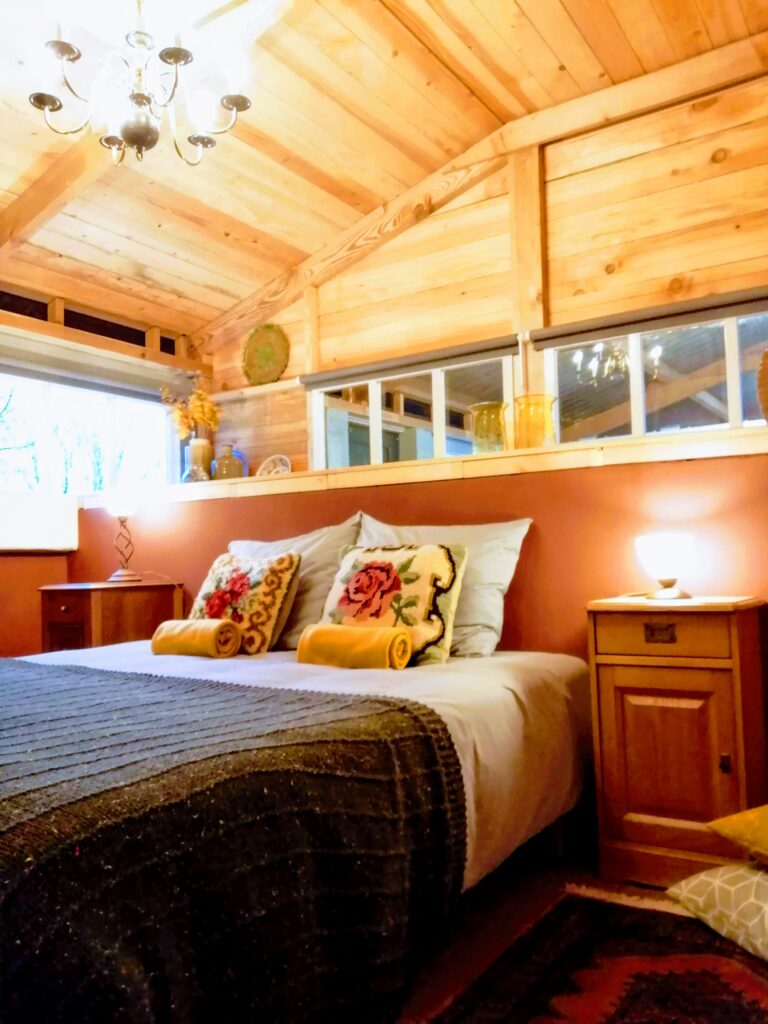 De Langenbrinck Eerlijk Heerlijk
Herbert en Jolanda
Molenweg 18
7084 AV Breedenbroek (the Netherlands)
0031 6-27011363 and 0031 6-27163432